Sperm chip is a method to help select and prepare the sperm for IUI (insemination), ICSI (Intracytoplasmic Sperm Injection) and IVF (In Vitro Fertilization) treatments. Considering the natural sperm selection and sperm race are skipped in ICSI procedures, isolating the damaged sperm and selecting the best quality sperm becomes a more important task. As we know that DNA damage to sperm cells can decrease the implantation rate.
Causes of Sperm DNA Fragmentation;
Apoptosis or abnormalities may happen in the spermatogenesis' process;
In the process of spermyogenesis, DNA breaks occur during the remodelling of the sperm chromatins;
Post testicular DNA fragmentations causes the oxygen radicals during the sperm passes through the seminiferous tubules and epididymis;
Endogenous caspase and endonucleases induce the DNA fragmentation;
DNA damage happens after Radiotherapy and chemotherapy;
DNA damage happens because of environmental toxic.
According to the conclusions of recent meta-analysis, DNA damaged sperms may cause miscarriages following to IVF and ICSI treatments. It should be emphasized that; finding DNA damaged sperm is a high probability in IVF/ICSI patients.
Performance Evaluation of Micro Chip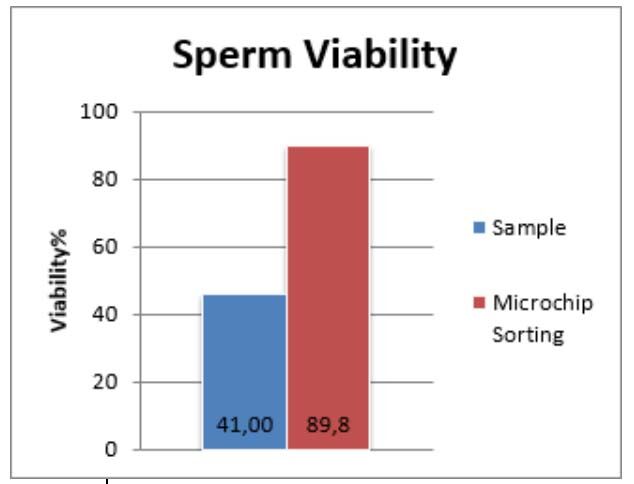 After working with Sperm Chip, collected sperms has more than 2 times viability compared to unprocessed semen (5).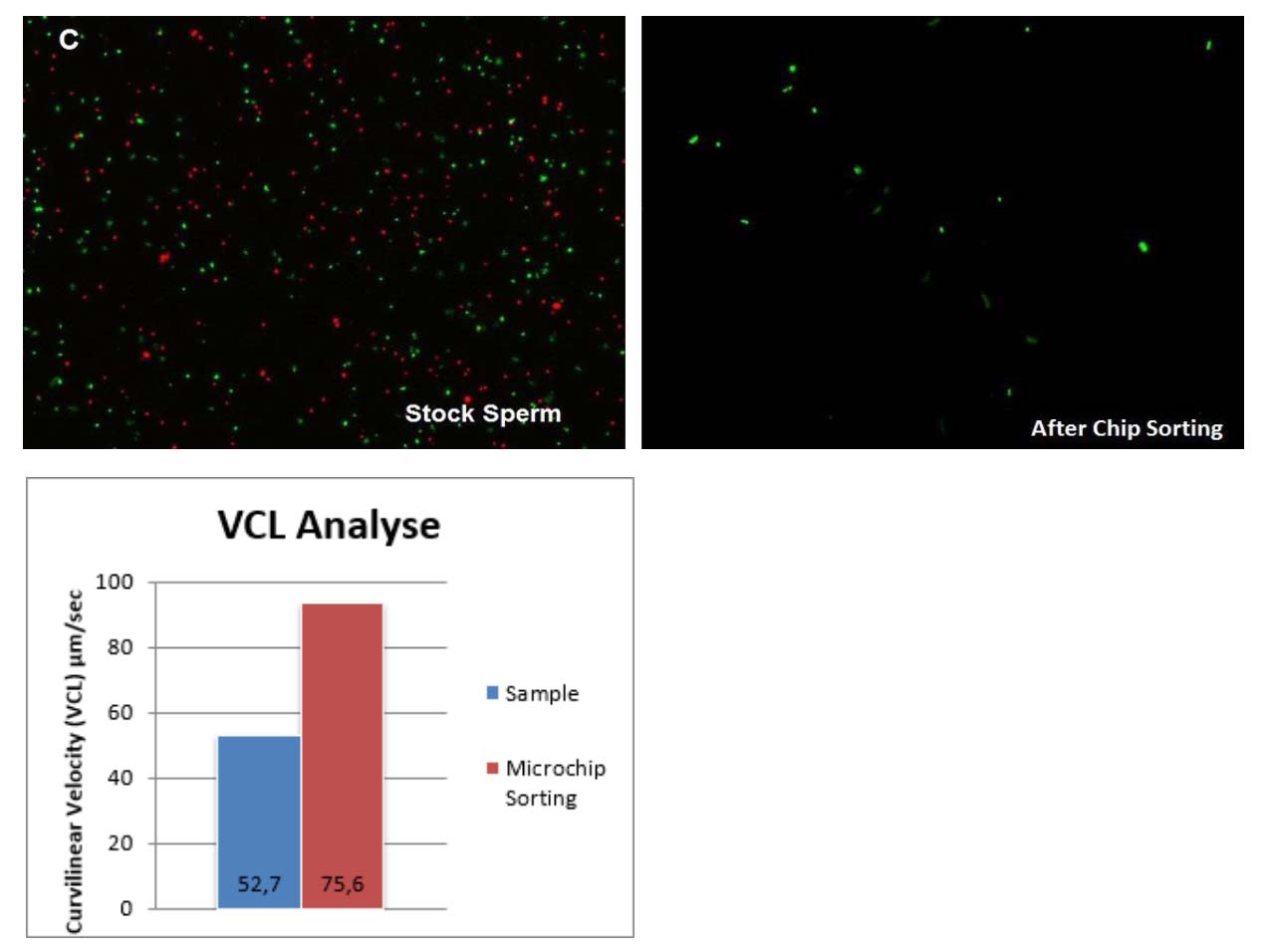 Curvilinear
Velocity
After working with Sperm Chip, collected sperms has more than 1,5 times curvilinear velocity compared to unprocessed semen (5).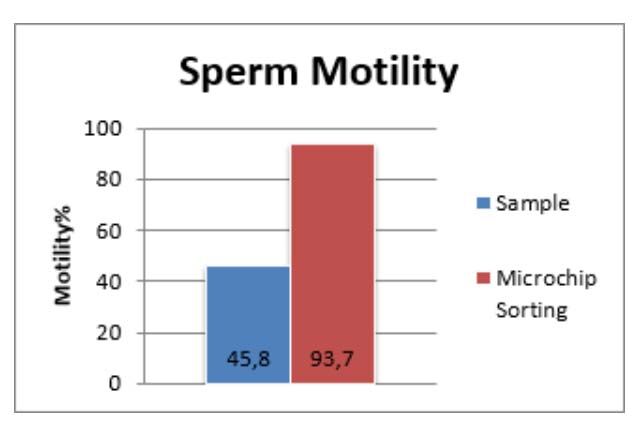 Motility
After working with Sperm Chip, collected sperms has more than 2 times motility compared to unprocessed semen (5).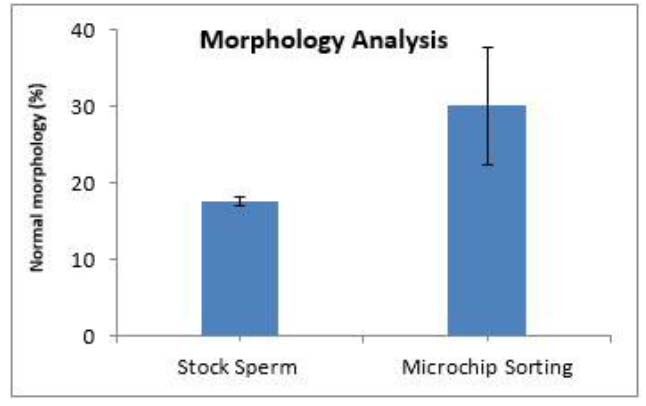 Sperm Morphologic
Analysis
Higher percentage of sperm sorted using Sperm Chip chips were morphologically normal than stock sperm (5)

| | |
| --- | --- |
| SPERM | Assessment Comments |
| 1 | Normal |
| 2 | Bent tail |
| 3 | Small head / Coiled tail |
| 4 | Round head |
| 5 | Amorphous head / Thick neck |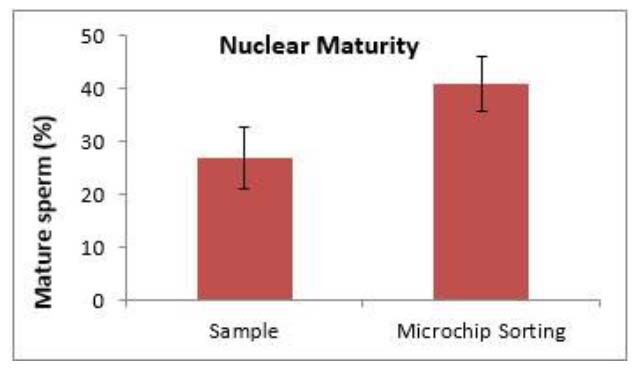 Sperm Nuclear Maturity
Analysis
After working with Sperm Chip collected alive sperm is higher mature than stock sperm sample (5).

| | |
| --- | --- |
| SPERM | Immature |
| 1 | Immature |
| 2 | Immature |
| 3 | Immature |
| 4 | Immature |
| 5 | Immature |
| 6 | Mature |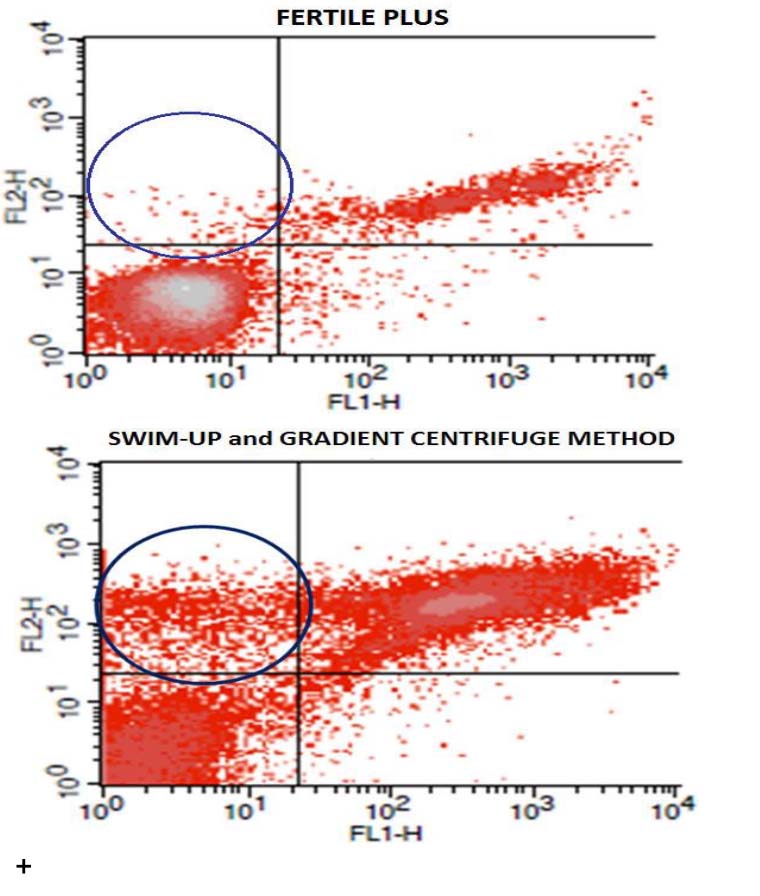 Reactive Oxidative Stress Products
Output
Some chemicals named Reactive Oxygen Radicals is important due to creating DNA fragmentation. Semen with high fragmentation rate is highly unsuccessful fertilizing oocytes.(6).
Sperm chip cannot be used in cases of low sperm count and/or low motility. Also, it is not appropriate to use within the sperms obtained by TESA/TESE.
The Sperm Chip is recommended mainly to couples with recurrent IVF failures, due to poor quality embryo development which is mainly determined by the sperm after ICSI has been carried out. It is possible to select better quality sperm with less DNA damage with the Sperm chip application (especially low morphology sperm, patients with severe low motility) and this in turn can help improve embryo quality and development.
With the Sperm Chip applied, the number of embryos that reach the blastocyst stage and the quality of the embryo can be improved, and have a higher chance of pregnancy.
For the Sperm Chip to be applied, 2-3 days of sexual abstinence is advised, the sperm sample provided on the day of the procedure is evaluated by the Embryologist, and the appropriate sperm chip is selected and applied (sperm chip selection is determined by the number of sperm in ml). Centrifugation process etc. is not applied to the sperm before application of the Sperm Chip, as this would have negative effects that may occur due to the direct effect of trauma to the sperm.
The sperm sample is placed on the Sperm Chip and the sperms with least DNA damage, which are of a good quality, are collected in a special area of the chip system. The embryologist uses these good quality sperm for the ICSI procedure.
CYPRUS HOPE FERTILITY
TEAM-Z
Offering full-spectrum fertility care and wellness services with top of class care. Let's treat the whole you. Get the fertility facts. Easy appointment-booking

Get your free consultation and we can help plan your treatment and travel today. No hidden fees and we can offer a full IVF package. Contact us today