Here at Cyprus Hope IVF we are a fully dedicated team that is devoted to providing the best care and treatment for our patients. Cyprus Hope have over 15 years of experience in IVF and are also lovingly called Team Z by our patients.
Cyprus Hope IVF is based in the heart of Nicosia and in this time have helped many couples fulfil their dream of becoming parents. With a higher success rate for positive pregnancies when compared to other countries and when costs are compared you find that you are paying less money for a top quality service in care, treatment and most importantly support and most importantly having time for a holiday on our beautiful island.
Dr Zehra who is heads the Cyprus Hope IVF has dedicated to working for nearly 10 years on the island of Cyprus in IVF treatment. Dr Zehra originally from Istanbul moved to the island to continue her passion for working in the IVF field but has also extended her specialist fields to a Master's degree in Embryology and continued diplomas in Stem Cell research making her one of the most experienced doctors in her IVF.
We are able to provide all IVF Treatments:
Each treatment in itself is designed for each patient individually, whether they are a couple or a woman seeking treatment by herself.
Our Team at the Cyprus Hope IVF are made up of Native Turkish, English, French, German and Kurdish speakers and all provide the best support to make sure our patients are treatment with the best service from the start of their treatment until they return to their country but even then our support continues.

Our patients travel from all over the world to us for treatment, our patients are mainly made up of people travelling from the UK, France, Germany, Holland, Belgium, Sweden, Switzerland, Malta, Austria, Australia and Africa and as far as the USA.

As Cyprus Hope IVF we are happy that we can provide a full quality service to our patients which in turn reflects our success rates of up to 85-90% in IVF treatment. Treatment begins with the necessary investigation by Dr Zehra, who then designs the treatment protocol for you. When the IVF cycle begins our embryologists who are very experienced and also use the latest technology in the laboratory, help to keep our standard of service and success for treatment high. We are a team at hand and Cyprus Hope are ready to support all patients and help fulfil the dream of completing your family.
Here at Hope Fertility, you are offered the opportunity to take a step back and let us do all the worrying for you, we offer guidance from the first time you contact us, with nearly 15 years of experience in IVF, Dr Zehra, and our team that are fully trained in IVF as Counsellors and Coordinators are all here to help answer all your questions and concerns, from the start, to when you are here in Cyprus for your treatment and most importantly when you return to your country, our support continues because you are a part of our Team Z family.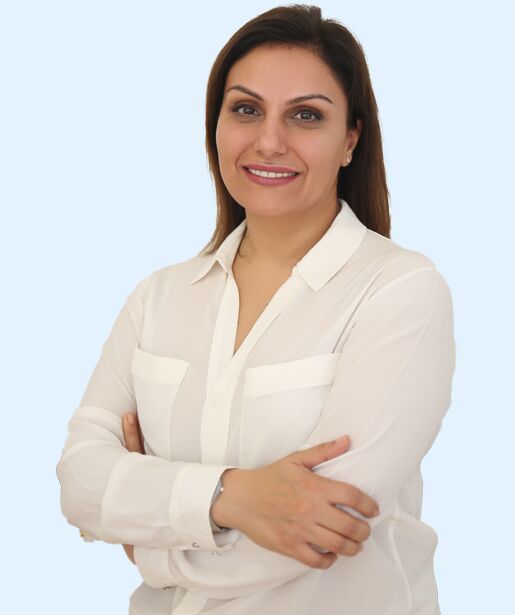 ZEHRA ONAR SEKERCI
Gynaecologist, Obstetrics & IVF Specialist,
Founder of Cyprus Hope IVF Consultation
After graduating from Pertevniyal High School in 2000 ( Istanbul), I then qualified to study at the University of Istanbul`s Faculty of Medicine in the same year. I graduated from university with a honor degree (third of medical faculty). After gaining my medical degree in 2006, I began my specialisation and training (residency) in Gynaecology and Obstetric. In 2011, I began my residency in Iğdır Tuzluca State Hospital in Turkey after I completed my specialist education at the Bezm-i Alem Foundation University Faculty of Medicine, Obstetrics and Gynaecology.
After my residency service period was completed, I switched to private to medicine in order to have the opportunity to work in 'infertility and IVF treatments' this was something in which I had decided beforehand. I started working in the Bahçeci Health Group in 2013, I worked in the same group as a gynaecologist and obstetrician for 3 years. During this period, I followed and focused mainly on complicated IVF patients with recurrent IVF failures.
While I was already working as medical doctor I started a graduate program in embryology to improve myself in embryology, which is one of the most important steps of success in IVF treatment. I completed my master's program in 2016 (Master Degree in Biotechnology of Human Assisted Reproduction and Embryology; University Institute IVI; Valencian International University (2015-2016).
I completed the IVF certification program at Istanbul University, Istanbul Faculty of Medicine and received the certificate of reproductive medical education which shows you are eligible for IVF treatment.
I worked at the Cyprus IVF Center between 2016 and 2017. In December 2017, I started working at the Kolan British Hospital IVF unit. During the three and a half years I worked here, I was responsible for the IVF department during and after the renewal phase so that the unit could serve and achieve higher success rates.
While continuing to work in the IVF field, it is was an eye opener for me to be able to learn about the developments in the stem cell research field in 2019, which I began to become more involved in, and it has helped me to give a more 'correct' response and information to my infertility patients, which is my field of work and passion. In order to learn the up to date practices in Stem Cell research I re enrolled into a university to make sure I was in the correct environment and based on scientific evidence. I started the Istinye University Stem Cell and Tissue Engineering graduate program. I have successfully completed the theoretical and laboratory applications of my master's education.
In 2021, during the coronavirus pandemic that unfortunately affected the whole world, we established our own in vitro fertilization service in order to provide our patients with the years of experience gained by myself and my team, together with the highest quality in laboratory services. In line with our experience, our entire aim is to create a treatment area where any institutional concern would not play a restrictive role for our patients in accessing the treatment they deserve, in an area such as IVF that deeply affects patients psychologically and financially.
As Cyprus Hope IVF Consultation, where I am the medical coordinator and responsible physician, we provide our patients with highest of security measures in case of any problems in treatment with embryo / gamete (egg cell-sperm cell) follow-up; In order to provide the highest pregnancy rates, we provide a service with our embryology team, led by the only certified 'ESHRE Senior Embryologist' who has 25-years-experience in embryology and is based here in Cyprus, in cooperation with the embryology laboratory, where the latest laboratory technology is provided and constantly renewed we strive to continue our success in IVF treatment..
MEMBERSHIPS:
ESHRE ( European Society of Human Reproduction and Embryology)
TSRM ( Turkish Reproductive Health Association)
DUTIES
IVF Treatments (egg collection, embryo transfer,endometrial manipulations)

Artificial Insemination

Non medical observation and follow up for ovarian follicle growth (folliculometry)

Endometrial receptivity tests

Endoscopic operations (Intrauterine polyp/myoma removals via Hysteroscopy ; removal of ovarian cysts/endometrioma or fallopian tube operations with Laparoscopy )

Open surgeries (all types og gynecological surgeries; myomectomy/Hysterectomy/ endometriosis operations etc..)

Urogynecological surgeries (urinary incontinence operations,prolapse of pelvic organs surgeries.. )

Pregnancy routine follow-up and Birth (vaginal birth/ceserean section)

Gynaecological patient examination – routine follow-ups (ultrasonography- servical smear screening tests etc.)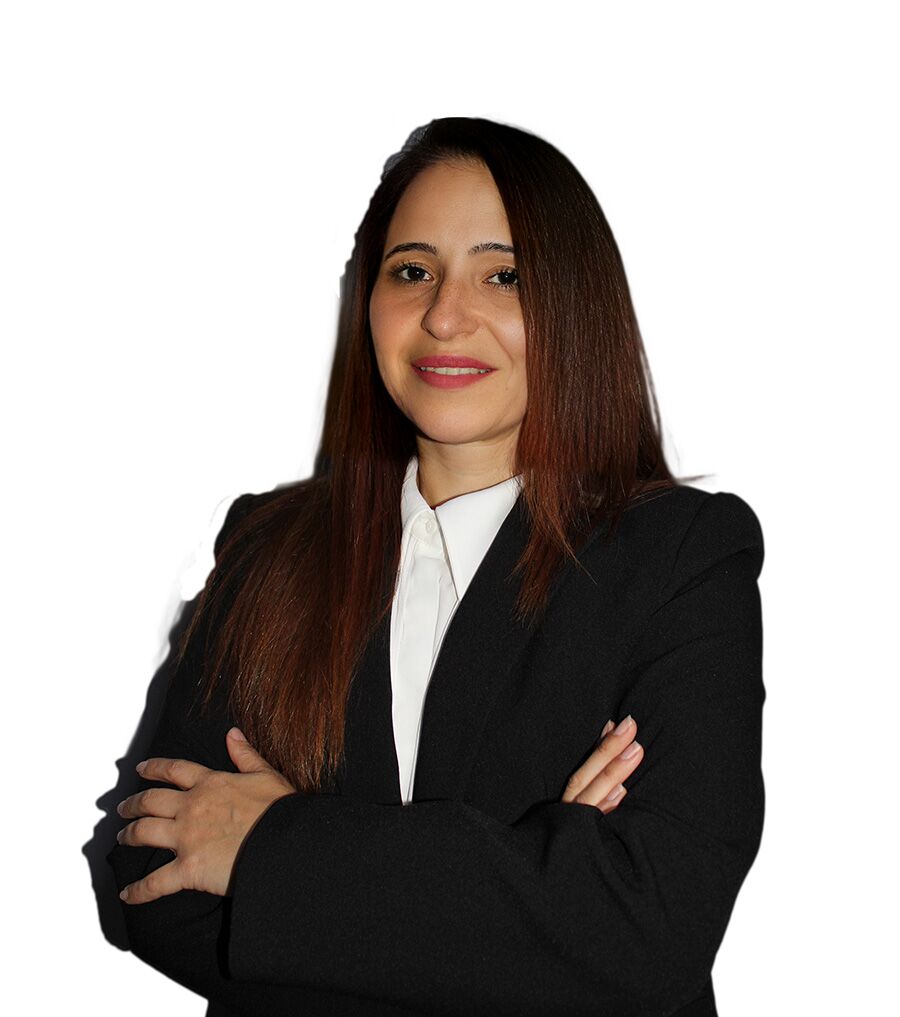 ZEREN OZBAYER
International Patient Coordinator
I was born in London in the UK and English is my first Language. My parents are both Turkish Cypriot, so I also speak Turkish as my parents speak both English and Turkish at home. I attended Primary, Secondary School and College in UK. After which I chose to study Psychology at University. My interests in Psychology increased from my last two years of Secondary school as I underwent courses to become a mediator for the other students needed guidance. I realised from a young age that listening and trying to help was a skill I had and I wanted to explore this as a profession. After gaining my psychology degree, I moved to Cyprus and have now been here for 12 years.
I began working in IVF 10 years ago after my sister began researching IVF treatment for herself. We attended the clinic together, where I then started working. Based on her personal experience I witnessed how difficult the IVF journey ahead was going to be. I soon after applied for the counsellor role at the clinic and started my own journey working in IVF. My skills as a counsellor have evolved and I use my skills in line with my role as an international co-ordinator, my own personal experience with my sister's IVF journey allows me to empathise with patients and the IVF treatment ahead of them. I worked closely with both International and Turkish patients and began my training in IVF treatment.
I find that my role as a counsellor helps me to provide the support needed during IVF treatment as all patients have a desire to complete their family by adding a baby. Patients are exposed to different types of stress throughout the IVF stages and together we aim to overcome these to help them become parents and it is a journey we experience together and patients are supported every step of the way.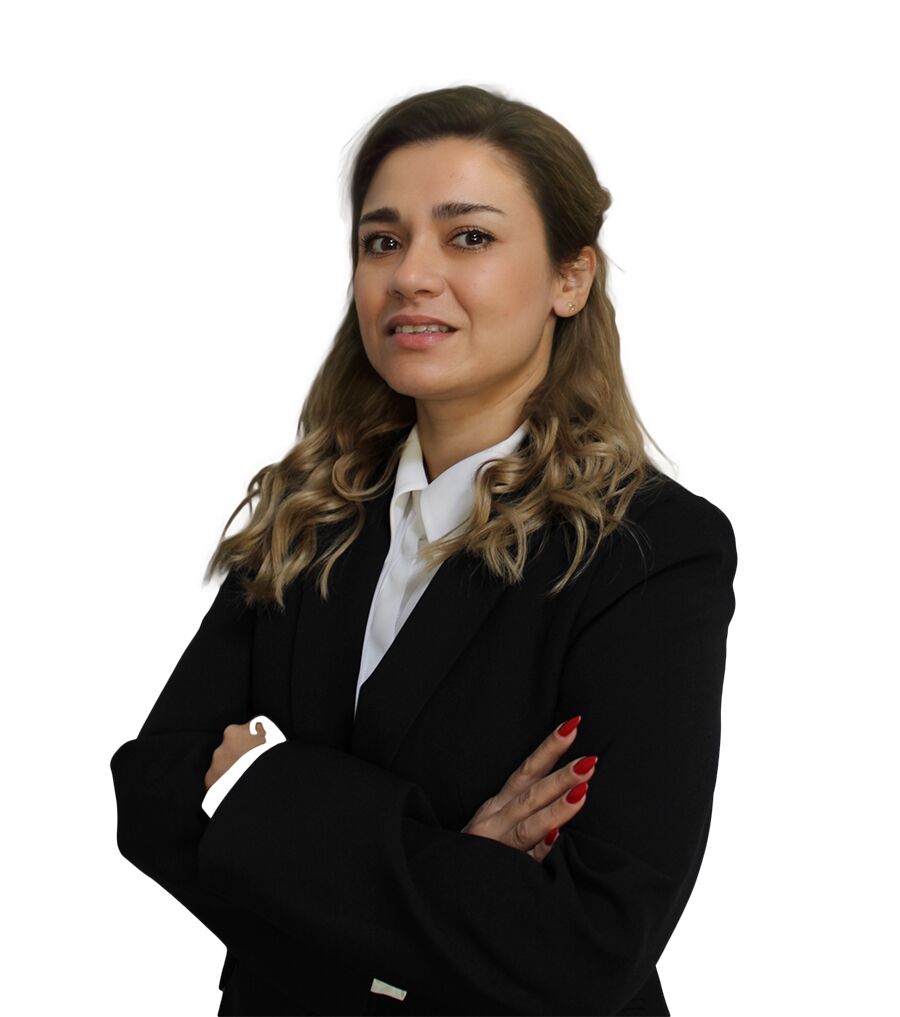 GİZEM KARATASLI
International Patient Coordinator

My name is Gizem Karatasli and I was born in North Cyprus
where I began my school life and studied up to College. After graduating from
Turk Maarif College , I was planning to study pyschology at Yeditepe University
in Turkey as I passed the required exam and was accepted as a student to the
university. Instead, I decided to fly to UK to study Psychology there at
Wolverhampton University where I had great experiences.After studying 2 years
of Physchology I chose to change my major to Law.
I completed my law degree and University life in UK and returned to North Cyprus, where I
began to work in a law firm, I worked with them for 2 years but then decided to
part ways as I felt that Marketing and Psychology was always my true calling.
I then began to work in a Private Hospital and was assıgned
to the marketing department where I headed the team to help patients liase for
their treatments and also advertise the hospital and the services they offered.
I decided to change my role and then started to work more closely with the
IVF department, here is when I realised that this was dream job to help co
ordinating patients as an Internat,onal Patient Coordınator and being part of
their journey while we are tyring to make their dream come true. I feel like I am able to help patients as it is not an
easy decision to consider treatment abroad and I do love being there for and
try to help them at every step we take
together.
As Team Z we are a dedicated team helping to provide the
best IVF service and care that we possibly can. I love my job.
CYPRUS HOPE FERTILITY
TEAM-Z
Offering full-spectrum fertility care and wellness services with top of class care. Let's treat the whole you. Get the fertility facts. Easy appointment-booking

Get your free consultation and we can help plan your treatment and travel today. No hidden fees and we can offer a full IVF package. Contact us today